Captain Santosh SharmaThe Gold Medalist in Security Management 1996,
Capt. Santosh Sharma is founder chairman of Hindustan Security Force in short (Hinsef). He graduated from Indian Air Force Technical College Bangalore in 1964. Later commissioned to Indian Army in the Infantry Branch (THE PUNJAB REGIMENT). After participating in the Indo-Pak War of 1965 again got a golden opportunity to actively fight for the country in1971 war on western Front, where he recaptured three forward post from the monstrous clutches of the enemy after five fierce battles. Soon after release from the Indian Army in 1975 Capt. Santosh Sharma established Hindustan Security Force and BOMBAY DETECTIVES PVT. LTD. using his rich experience and in depth understanding of counter insurgencies, anti-terrorism, intelligence, VIP Protection of IAF and INDIAN ARMY. "He say both the wars were great gurus to him that induced in him so much of Discipline, Confidence, endurance, Determination, Organisational Ability and above all Love of the Country".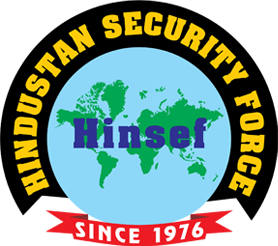 Professional Association
Hinsef is a member of (affiliated with) multiple Security Associations of good reputation, including.
World Association of Detectives (UK)
World Secret Service Association (USA)
World Investigator's Network (USA)
National Institute of Private Investigation
Indo Italian Chamber of Commerce & Industries.
Federation of Indian Chambers of Com. & Ind. (FICCI)
Indian Merchant's Chamber
United Writer's Association
National Centre for Quality Management
National Council for Senior Citizen of India
Special Executive Magistrates Society
Council for Fair Business Practices
International Business Council
India International Friendship Society
Institute of Directors.
Central Association of Private Security Industry (CAPSI)