Event Security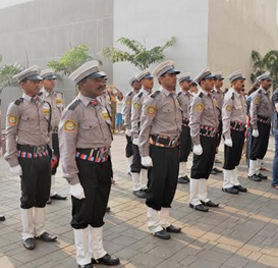 Introduction
If you or your organization are into hosting parties or events, it is obvious that you need to have some event security services. How many times have you heard trouble at different party venues and events? Well we are sure that you have heard that often. Especially in case of huge events like launch shows, concerts and Big bash parties, people tend to go a bit crazing and things can easily go out of hands. The same may not be the case in corporate functions and events, but they also have their own security requirements. The maxim here is to be ready for countering any incident. Now for this reason, Hindustan Security Services (HINSEF) is a private concern that renders exclusive, quality and reliable event security services.
General Details
The need of the type and intensity of event security services is highly subjective because it is dependent on the type of event. The security requirements in terms of some events may only be in the form of guards or management teams. Similarly, they can also be complex where both the use of man power and electronic tools is needed. HINSEF in this regard has all the resources and man power to cater event security services for any type of event. Be it a simple private party, or be it some huge exhibition or corporate event, we have the right combination of experts and equipment to render a secure environment. We have always set high standards in providing such services and we use state of the art technology to make our services highly professional, and to gain competitive advantage. Whether you need high quality security cameras or motion sensors, car patrolling or bike patrolling, electronic alarm systems or highly skilled guards, we have it all lined up at the best possible rates. Our event security services also include providing security guards services for high profiled personalities.
Methodology
Our methodology for rendering event security services is very much the same for other services that we offer. We first listen to everything that the customer has to say. This includes information related to what the event is about, where the event will be hosted, what is the expected turnout of people, and what are the possible activities that will be performed there. This really helps us in understanding the security requirements and the possible threats or incidents that might be faced. The most important thing that we focus on is the event venue. We study it thoroughly along with its surrounding environment to know different possibilities and options that might be of use under adverse circumstances. The whole concept behind our methodology is to be comprehensive with every security detail so that a safe and sound venue can be prepared.
Highlights
Owing to the security circumstances in recent times, the need for event security services is inevitable. HINSEF for this purpose provides the highest quality event security services. The services are based both on the use of skilled professionals and highly sophisticated tools. We keep in mind that fact that different events and venues have different security requirements, and we ensure that we meet those requirements effectively.