Investigation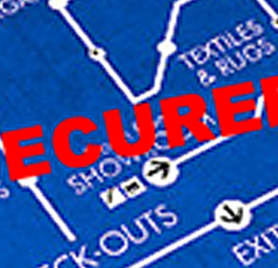 Introduction
Private investigation services concerns basically assist business organizations, attorneys and individuals in detection and analyzing key information in different scenarios. Surveillance is a specialized trait of such services. These services are basically rendered for private citizens that are not involved in government organizations and police. Investigation services rendering concerns help to analyze and collect different clues concerning a matter, for the purpose of solving issue and mysteries, and for uncovering facts related to financial, legal and personal matters. At Hindustan security services, we offer such services to a wide range of private clients that includes individuals and firms.
General Details
The investigation services at HINSEF have been basically tailored to cover a wide variety of functions and issues. This includes services such as fraud detection, theft detection, debugging, asset search, extortion, consulting, surveillance, shadowing, risk mitigation, litigation support, under cover functions, due diligence analysis and many other functions. When it's about personal investigation, our services include Alimony cases, Matrimonial investigations, locating missing personnel, divorce cases, burglary investigations, theft and tracing etc. We have experts that are qualified in terms of the knowledge of all the federal laws and regulations. We work in line with those laws to draft the best and legally viable investigation services. We also follow the code of conduct that the law imposes on us and therefore satisfy our clients with the best services.
Methodology
The methodology that we follow in rendering our comprehensive range of investigation services is based on two steps. These steps includes analysis and investigation of the dynamics of the case, and then formulating a procedure to help resolve the case. We consider client as the main source of analysis and information medium. We will start with having table talks with the clients to know different aspects of the case or the investigation services that are needed for some purpose. Our experts are not only skilled in carrying out the investigation activities, but they are also skilled in helping the clients to sort out certain relevant details which help in a case. We know how to engage the client to focus towards different key areas of a case so that they can give out important information which they might have been previously neglecting. After understanding all the aspects and requirements with the clients, our experts start with the external investigation procedures. The best thing about our services is that we have highly sophisticated tools that we use with reference to the circumstances of the case. This includes physical tools, electronic tools, and software that are needed for surveillance, security, coding, decoding, and for the purpose of storing and recovering information from systems. Our experts also know how to fix different electronic systems and how to retrieve information and data from them.
Highlights
Therefore the investigation services being offered at HINSEF has an exclusive range and is rendered through highly skilled experts. These services include both investigation and detection of personal and corporate issues. We specialize in surveillance and detection and can resolve any mystery with our experts and tools. Our procedures are in line with the federal laws and we follow a strict code of conduct in our dealings with our clients.