Security consultancy / survey / audit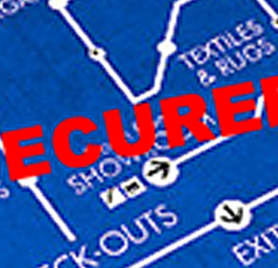 Introduction
There is no doubt in the fact that we live in a world that is full of potential threats. Some of the threats are posed by the work we do, and some are due to the wrong doing of individuals. So it is inevitable for us to go for devising measures to minimize such potential threats or be ready to cope with them. Therefore you need to have some expert security consultancy service that can formulate the best security measures for your home, your business, or any other premises or events. At HINSEF, we not just deal with countering the security threats, we make provisions to eliminate their chances of happening.
General Details
Security is not just about having people at different corners of a facility, it is about having a complete game plan of how you operate in some environment. It can be a school or a college, or can be a corporate facility or some health care center. All these places have different functions and have their own set of security requirements. Such security requirement may be in the form of security guards, patrol officers, reception managers, CCTC cameras, motion sensors, alarms, control room operators etc. Therefore it is much needed to seek help from an expert security consultancy and survey service like HINSEF. Where we talk about dangerous impacts of technology, it is also an evident fact that it also provides us security. We have a wide range of security tools and systems that we refer to our clients in rendering them a full proof secure environment. Our expert consultancy services start from ground zero and moves to the highest level. Weprovide security consultancy service from a simple neighborhood home to a huge corporate facility. Our experts are skilled and qualified individuals who have been in this industry for a long period of time, and they know how to use a tool or how to make a plan work.
Methodology
The methodology to our consultancy service again starts from the ground zero and moves to the succeeding levels. Ground zero means that we work with our clients in understanding their security requirements, and then suggest what type of security service they need in terms of their requirements. We then render them with highly functional and cost effective solutions that meet and exceed their expectations. Our try to ensure that a facility or premises is served with only such a security service that is actually needed for it. We never suggest anything that only serves as an expense rather than a much needed safety measure. HINSEF also renders private audit and survey services for corporate issues, and frames them in line with the client's requirements.
Highlights
The main highlights of our consultancy services is that we work in line with what a customer wants and what is actually needed for rendering them the best security. Our experts have the experience and skill to draft the best security measures with reference to the demographics and dynamics of a certain facility, place or event.