Threat Risk Analysis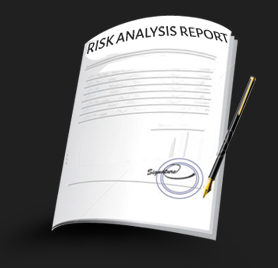 Introduction
All facilities are prone to risks that are associated with different threats. When you are looking out for formulating measures to counter threats, you first need to understand the risks that are associated with them. This helps in understanding what is actually needed to counter the threats. They can be a direct or indirect result of an intentional act, accidents or some natural events. No matter what the threats are, the owner of a facility or home, and the organizers of some event need to ensure that they provide measures to eliminate them. This requires them to seek some expert threat risk analysis service which can help them identify the potential threats and the risks associated with them.
General Details
Threat risk analysis is basically about analyzing those areas and aspects which can pose a threat to some home, facility, person or event. We at HINSEF perform such risk analysis to help clients to understand what they might face and what type of security is needed for that purpose. We use various techniques and tools to understand a facility, and sthen draft out the risks that it might face. These services being offered by HINSEF are designed distinctly for both common people and corporate clients to meet their distinct requirements.
Methodology
The first stage in our threat risk analysis is threat assessment. Here we consider the whole spectrum of potential and possible threats (i.e. criminal, accidental, terrorism and natural happenings) for a facility or location under consideration. The assessment is based on the examination of supporting information that would help in evaluating the chances of occurrence of some threat. To give you an example, for evaluating the natural threats, we examine the historical data of the environment and location where the facility is located, or where an event is to be organized. You can also take the example of criminal threats where we evaluate the threat based on the criminal data of the surrounding environment. Threat analysis is not just based on the external threats, as it also involves analysis of the internal ones. When we talk about some corporate facility, we consider the activities and functions that are performed there, and the tools and machineries being operated there. Here you can take the example of some facility involving huge cash transactions, or operating heavy and complex machineries. The second step in our assessment is the vulnerability assessment. Here we assess that how much a facility is vulnerable to some threat, and what is the reason behind such vulnerability. The final step is to critically examine the findings of the above two steps and then give out suggestions to clients about how they can deal with the threats that they face.
Highlights
Risk analysis assessment involves the analysis of various aspects that are both internal and external to some event or facility. We at HINSEF use a comprehensive and effective methodology to detect those threats, evaluating their chances of occurrences, evaluate the vulnerability of a facility to those threats, and then give suggestions on how to deal with them.